Royal Quiet De Luxe - early 1950's
"Happy days are here again!" World War II is over, and things are looking good. First out of the box with something new is, (you guessed it) Royal's all new Quiet Deluxe. This early 1950's machine remained in the Royal line until it was, for the most part, all over.
Of special note to my longtime customers - this Royal is one of my favorite vintage post war machines for the writer with a yearning for the nostalgia of pre-war but still the need of a modern day writer machine.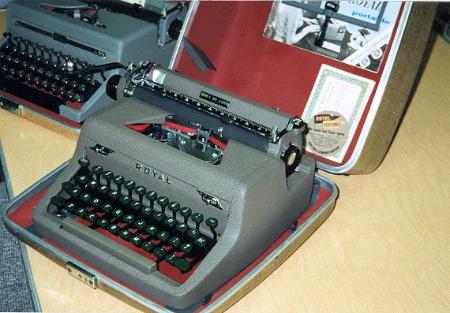 This website and all material contained herein © Copyright 2001 by Dan Puls
Version 1.0 website (AOL) originally created and maintained by Louis Brandt Thanks Louis!
Version 2.0 website (Tripod) created and maintained by Dwayne Wilson