| | |
| --- | --- |
| Royal Blue Quiet De Luxe - late '50's | |
The Royal Quiet De Luxe was the flagship of the Royal portable typewriter line. By the late '50's, Royal was trying to breathe new life into the line by adding variations on the same theme, hoping to appeal to a wider audience. Hence, the addition of brighter, vibrant colors to the staid line of grey and black machines that had been the standard up until then.
This beautiful example of this period, in a brilliant shade of blue, is in near mint condition and is a finely honed typing machine, retaining all that it is famous for in the Royal Quiet De Luxe.
Looking for a fine typing machine that will stand out from the crowd? Look no further, this blue Royal Quiet De Luxe will fit the bill, and it only comes around once in a blue moon!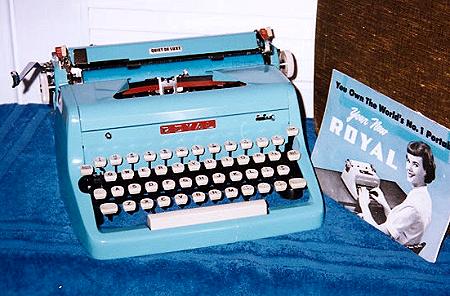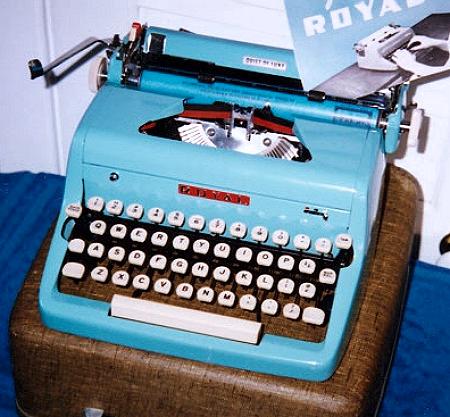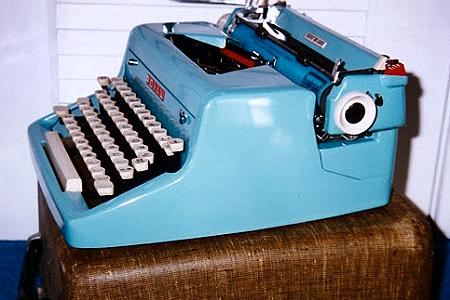 This website and all material contained herein © Copyright 2001 by Dan Puls
Version 1.0 website (AOL) originally created and maintained by Louis Brandt Thanks Louis!
Version 2.0 website (Tripod) created and maintained by Dwayne Wilson