Remington Quiet Riter
A supply of very nice Remington Quiet Riter's with cases have come back in stock. I have them in varying colors, and type styles.
These old Bangers from the fifty's are in mint condition and are heavy duty portable machines that will not cost you an arm and leg. The good part is they are priced down with the "new" Mickey Mouse plastic toys from China, Tiawan, India, Poland, etc.
Everyone needs to remember this, there or no more new Olivettis, Olympias, Royals, etc., so do not be fooled by toy makers playing name games with the great names of the past.
This beautiful machine has all the usability of a desktop yet comes in a portable package.
The Quiet Riter has a "Miracle Tab" feature which allows the setting and clearing of tabs from the keyboard. This was a very unique feature for portable typewriters of this time period.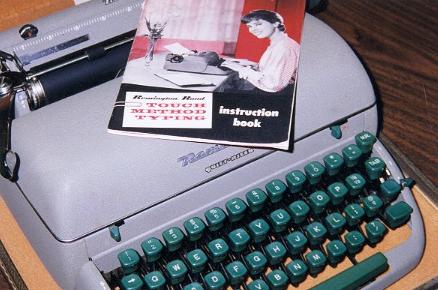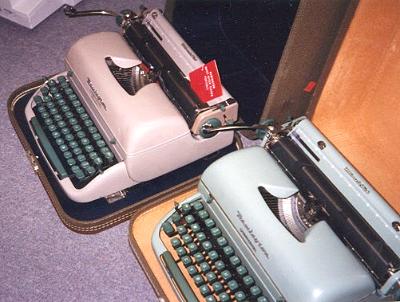 This website and all material contained herein © Copyright 2001 by Dan Puls
Version 1.0 website (AOL) originally created and maintained by Louis Brandt Thanks Louis!
Version 2.0 website (Tripod) created and maintained by Dwayne Wilson