| | |
| --- | --- |
| Remington #16 | |
The last of the great Remington's - the #16

This was always a favorite typer of mine, vintage in style but as smooth as any modern machine. This black on black beauty with its new black keyboard is not only a work of art to look at, but will still fly with the best of them.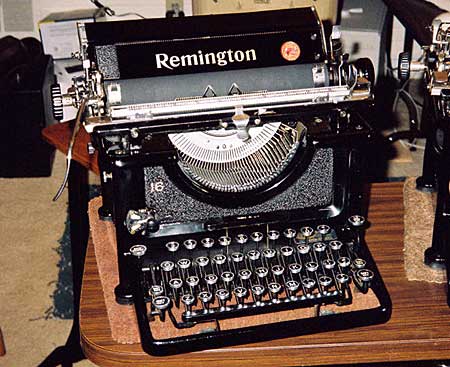 This website and all material contained herein © Copyright 2001 by Dan Puls
Version 1.0 website (AOL) originally created and maintained by Louis Brandt Thanks Louis!
Version 2.0 website (Tripod) created and maintained by Dwayne Wilson