| | |
| --- | --- |
| Remington #10 | |
The Remington #10 is shown here with it's new roller still in the wrapping.

The model #10 was for the most part Remington's first modern typewriter. The Remington #10's, #12's and #16's are not only very collectable, but if properly reconditioned they still make great old bangers and can serve you for more than just a show and tell doorstop!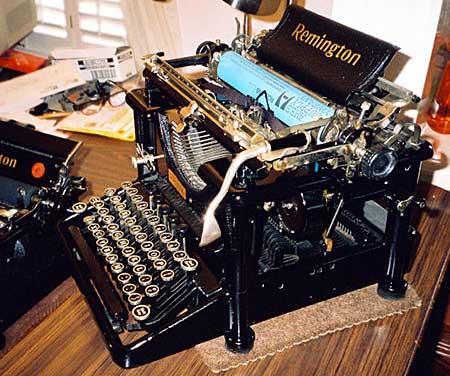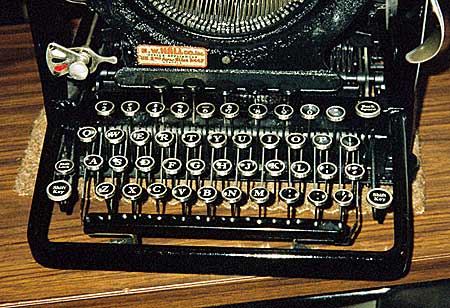 This website and all material contained herein © Copyright 2001 by Dan Puls
Version 1.0 website (AOL) originally created and maintained by Louis Brandt Thanks Louis!
Version 2.0 website (Tripod) created and maintained by Dwayne Wilson