| | |
| --- | --- |
| 1920's Underwood #3 | |

One night I walked in and found this bit of type in this classic old 1920's Underwood #3. I always knew my old bangers were talkative types, so I wanted to share this bit of ink with you my valued customers.
"I thought after WW I and the crash of '29 things were going to slow down. Bingo! - WW II - all typers were drafted for the duration. After the war I worked in a bank, real estate office and an auto dealer. Then things got slow. For the last twenty years or so I sat around Mr. Typewriter's shop, a old home for retired vets."
" Now Mr. T tells me he found me a new home and job and gave me a bath, new rollers, ribbon, etc. O.K. So move over Bill Gates the old #3 is back."
"Thanks for the chance."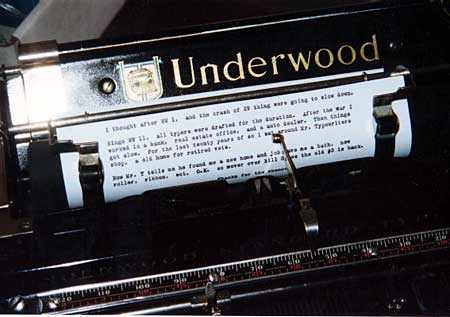 This old banger obviously still has some time to go before retirement.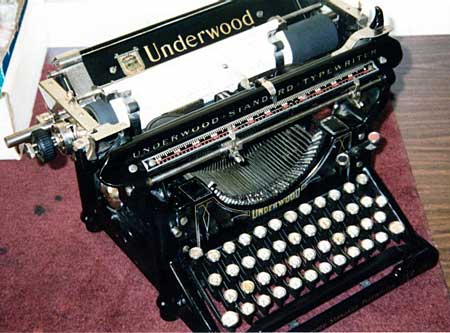 This website and all material contained herein © Copyright 2001 by Dan Puls
Version 3.0 website (Tripod) created and maintained by Kraig Auth