| | |
| --- | --- |
| Underwood desktop | |

I find it refreshing that with almost 69 years on his side, this old timer is ready to get back into the game.
Not unlike MrTypewriter who first came to this planet in July of the same year!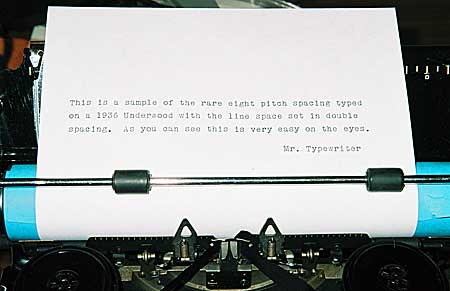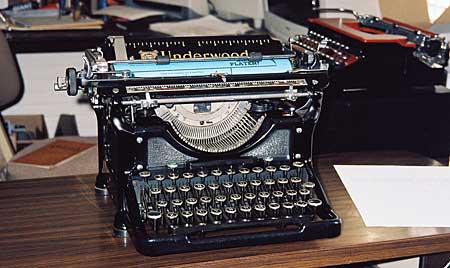 This website and all material contained herein © Copyright 2001 by Dan Puls
Version 1.0 website (AOL) originally created and maintained by Louis Brandt Thanks Louis!
Version 2.0 website (Tripod) created and maintained by Dwayne Wilson