| | |
| --- | --- |
| Underwood No. 5 - classic banger | |
It is becoming more difficult by the month to find Underwood No. 5's in any condition that would justify the time and dollars that it takes to properly bring a vintage typewriter back into the working display category.
It also seems to me that many eBay surfers apparently buy this type of machine to use as a door stop or to possibly convert into a planter of some sort as it seems that the overall condition of the eBay advertised No. 5's play little to no importance in their choice to bid on.
However - for the rest of us - I am offering up a classic 1917 model that has been cleaned and thoroughly serviced. All the rubber has been replaced, platen, feet, feed rolls, bail rolls, along with a new draw band and ribbon on the proper metal spools. Decals and paint are not bad with some checking - however its not too shabby for being almost 90 years along. The best part is that this old banger will fly with the best of them half his age.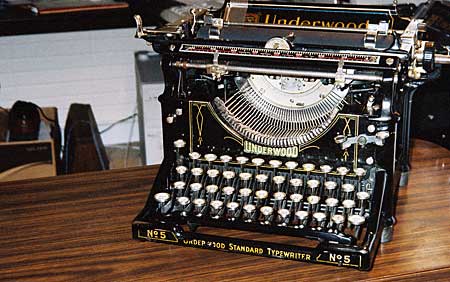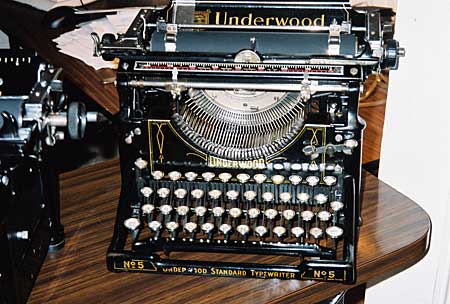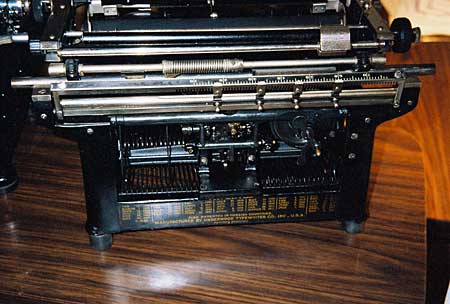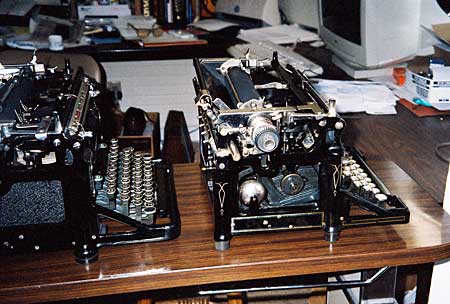 A foot note for the Underwood No. 5 high rollers - I still have a few in stock in almost new condition. For the most part if you need to ask the price, they are not in your ball park.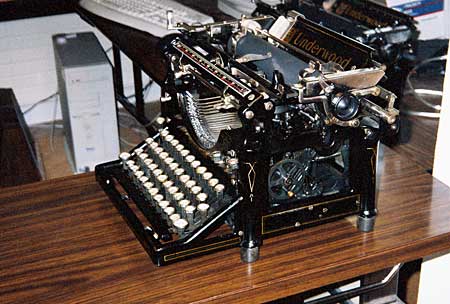 This website and all material contained herein © Copyright 2001 by Dan Puls
Version 1.0 website (AOL) originally created and maintained by Louis Brandt Thanks Louis!
Version 2.0 website (Tripod) created and maintained by Dwayne Wilson