Royal Portable with built in radio
Royal portable with built in radio in the case lid. What would Hemingway think of this version of his favorite typewriter?
Ahh well. We're a family site, and don't print those words herein.
With the purchase of this "classic" Royal, I'll even throw in a battery for it.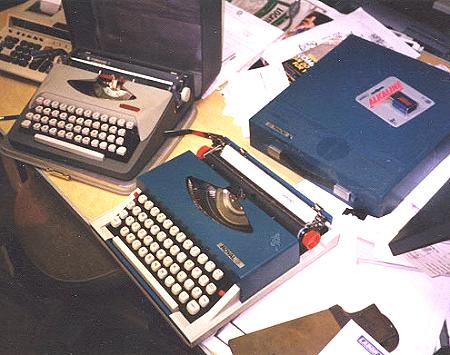 This website and all material contained herein © Copyright 2001 by Dan Puls
Version 1.0 website (AOL) originally created and maintained by Louis Brandt Thanks Louis!
Version 2.0 website (Tripod) created and maintained by Dwayne Wilson