Remington Noiseless
The Remington Noiseless marked a milestone in typewriters when it was first introduced.
Remington Rand introduced the "Noiseless Principle" and brought the term "quiet typewriter" to the forefront.

This groundbreaking technology was based on the principle of using a counter-weight or balance on each type bar in order to increase the momentum of each swing of the type face to the platen. This increased the pressure, and not the impact, resulting in a much quieter operation of a typewriter.

The action or feel of this typewriter is also very different, and is very impressive to use.

This is a beautiful example of this classic Remington and would be a grand addition to any collector or typist looking for a fine piece of vintage machinery.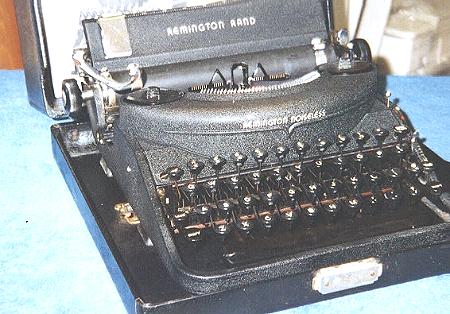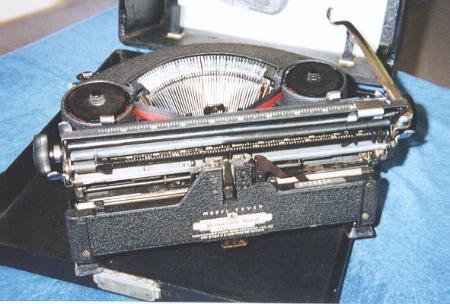 This website and all material contained herein © Copyright 2001 by Dan Puls
Version 1.0 website (AOL) originally created and maintained by Louis Brandt Thanks Louis!
Version 2.0 website (Tripod) created and maintained by Dwayne Wilson