| | |
| --- | --- |
| Remington Desktop - BRAND NEW | |
Here we have what may well be the last new Remington typewriter!
It seems the government was in need of extra room or other reasons that make little sense, and decided to "downgrade to waste" a number of new manual typewriters that they had been holding onto for some twenty-five years or so.
Most had been damaged to some degree when they were thrown out as scrap.

However I was able to find one typer that was still pretty much intact with only one small scratch on the top plate.
As I unpacked this new typewriiter with it's packing label ($892.00) and the label "General Cargo downgrade to waste", it made me think back to 1941/42 when my father was asked to close up his typewriter shop because the government needed all the manual typewriters for the war effort.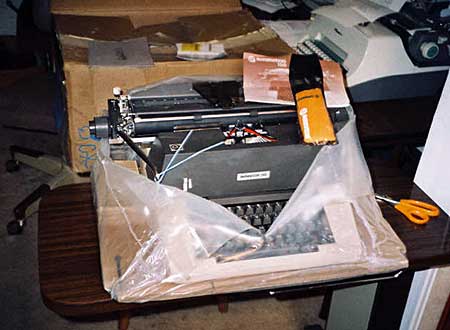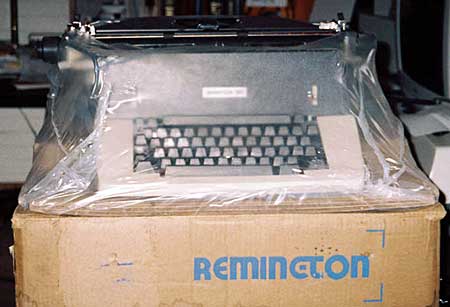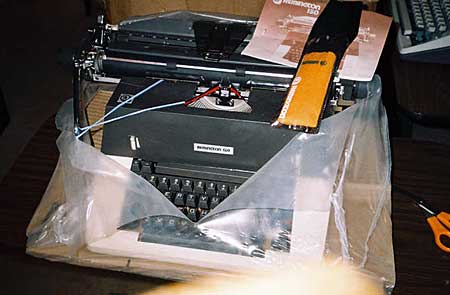 This website and all material contained herein © Copyright 2001 by Dan Puls
Version 1.0 website (AOL) originally created and maintained by Louis Brandt Thanks Louis!
Version 2.0 website (Tripod) created and maintained by Dwayne Wilson