Olivetti Linea98
Here is a beautiful, new-in-the-box Olivetti Linea98, for the writer that wants a full size machine.
This machines is no longer manfactured and is very much in demand thru out the world, as its replacement is not much to write home about."
So act quickly before they're all gone, if you want a full-sized in the box Olivetti!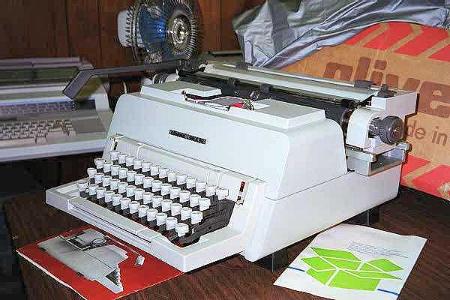 This website and all material contained herein © Copyright 2001 by Dan Puls
Version 1.0 website (AOL) originally created and maintained by Louis Brandt Thanks Louis!
Version 2.0 website (Tripod) created and maintained by Dwayne Wilson