Erika #41 Office Model portable, 13" carriages
Made in Germany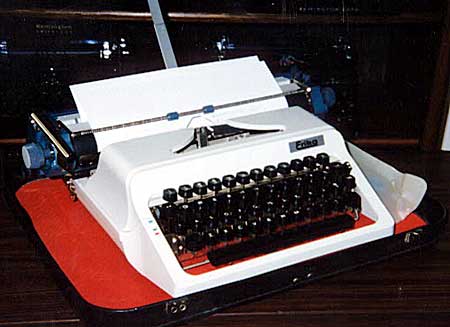 I have received a very limited supply of these new and like new
German made Erika #41 Office Model portables wth 13" carriages.
They even come with fitted luggage cases.
A special note about these machines, like the immortal Chet Atkins on guitar,
these bangers have a very lite, fast touch and are excellent machines.
Priced to sell at $199.00 plus $35.00 shipping anywhere
in the Continental United States.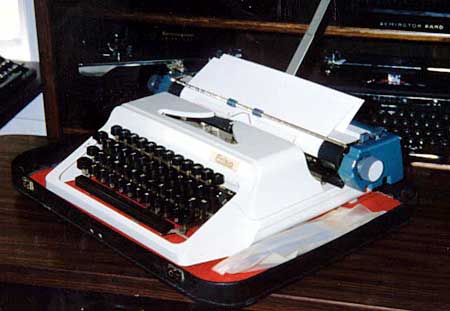 This website and all material contained herein © Copyright 2001 by Dan Puls
Version 3.0 website (Tripod) created and maintained by Kraig Auth