| | |
| --- | --- |
| Royal "KMM" full size model | |
The Royal KMM is a full sized desk top machine that was used by many 'seat of your pants' writers that included Pappy Hemingway among others.
Sturdy and built to last, this clean, mint machine is ready to enter service in your home or work place. Perfect for that collector who wants a classic example of industrial age office equipment.
Fully restored to factory perfection, this Royal desktop is ready to be shipped to your doorstep and waiting fingers upon my reciept of $250.00 plus shipping.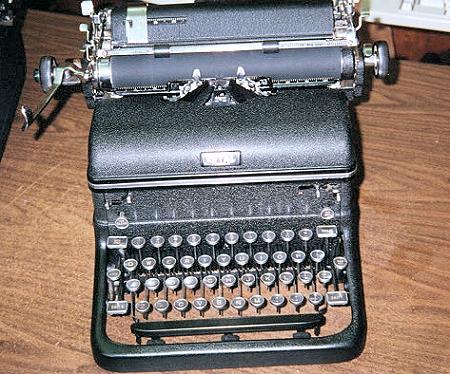 This website and all material contained herein © Copyright 2001 by Dan Puls
Version 1.0 website (AOL) originally created and maintained by Louis Brandt Thanks Louis!
Version 2.0 website (Tripod) created and maintained by Dwayne Wilson