| | |
| --- | --- |
| 1924 Underwood No. 5 | |

Look who's back in town with yet another Underwood #5.

Now this 1924 mint old banger may be a bit pricey for the show and tell crowd who have little or no interest in a working model, but for the rest of us - I'd like to share a few thoughts...
In the last five years or so, I have seen a 25% increase in the price of the above average condition Underwood #5's and a 50% increase in the mint ones!
In fact, in the 1997 issue of Darryl Rehr's Antique typewriter and office collectibles guide he states, "Despite their low monetary value today, most models priced at $10.00 are certainly a piece of history." Now my thinking is that this a bit low and an extra '0' would certainly be in order!

After reading that, I must admit that even old Mr. Typewriter, who has bought and sold hundreds of thousands of typers over the last fifty plus years, felt like a dummy for paying over $500.00 last month for one on eBay. It was called the "Black Beauty" and was in an 'as is' condition and will need the full treatment plus eight new keys as it had a foreign key board!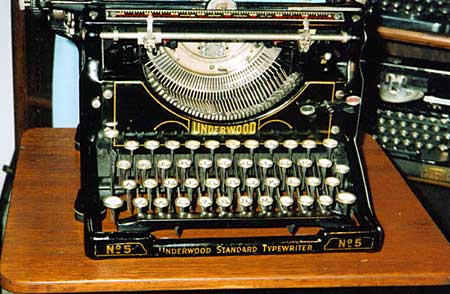 So once again I present to you a fully restored and reconditioned, working model Underwood #5. Ready to be used on a daily basis by some intrepid writer who wants to utilize one of the best typers ever built in plying their craft!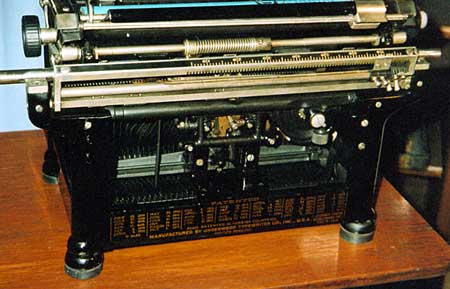 This website and all material contained herein © Copyright 2001 by Dan Puls
Version 3.0 website (Tripod) created and maintained by Kraig Auth