| | |
| --- | --- |
| 1917 Underwood No. 5 - SOLD | |

Well let's check this foxy old 1917 banger out by the count!

Platen (roller) - new
Feet - like new
ribbon - new
keyboard - as new with red backspace key, tab key, shift, lock key, etc.
Paint - sorry to say that only about 98% not shabby; few if anyone has seen better!
Decals - same as above
Nickel plating - same as above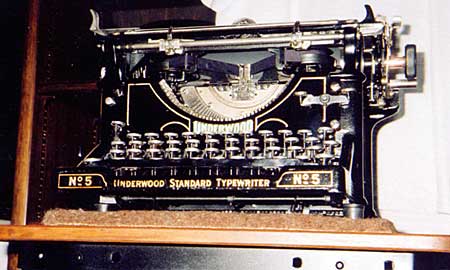 Now the thing that makes this old banger stand out from all the other Underwood No. 5's besides it's pristine looks - is the fact that it will still do its job - it will still type with the best of them! Most other ebay bangers are tired old machines that will serve little more than doorstop duty and show and tell.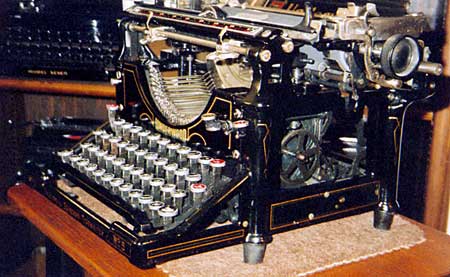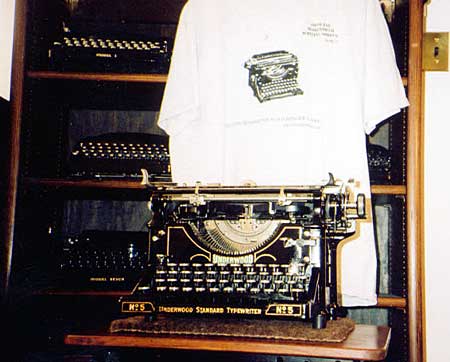 For a limited time you'll get this beatiful hunk of steel as shown here with one old Banger official word smith shirt and a copy of the original instruction book.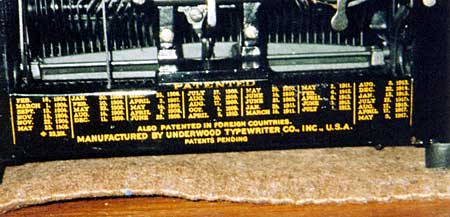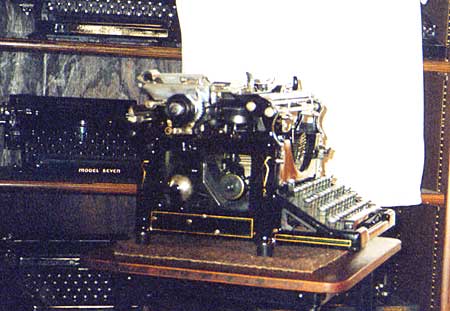 This website and all material contained herein © Copyright 2001 by Dan Puls
Version 3.0 website (Tripod) created and maintained by Kraig Auth